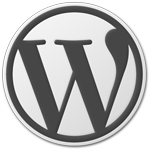 Recently I had a client contact me and tell me they lost their WordPress password and couldn't get into their account. I guess they had the wrong email in there and couldn't use the 'Lost Password' feature either. Luckily, there's a 'not too difficult' method for resetting your password (or more than likely your favorite client's password).
I'm going to be using cPanel and PHPMyAdmin for this, but you should be able to do it with whatever system your host is using to allow you to manage your DB's.
Login to cPanel and look for phpMyAdmin

Look for your database to the blog you forgot the password to on the left hand side

Look for the 'wp_users' table and click the 'Browse' button

Find your username/user ID and click the edit button next to it

Look for the 'user_pass' field and change the function to MD5. Then simply type your new password in the text area. When you're done, click the Go/Save button

Finally, go and try to login to the blog using the username you chose to edit and the new password you just entered. What's that? you forgot the password? Go back to step 1 and go to jail.
That's it! There are a couple other ways out there to get your WP password back, including one where you upload a file to your server that basically opens WP up so you can get in and change the password. This method is by far the best way to do it, however.